Ok so I'm not really a fan of the 14" Daisy wheels, and if some of you have noticed from my other car's pictures (CRX and 2-Door 510) I am a huge fan of the classic Panasport 8 spoke design (and before anyone says anything, none of my cars will EVER wear Rota/XXR/Konig, I'd rather run black steelies before those wheels). So I was excited to have scored a set of 15" Panasports at the San Jose Swap Meet two weekends ago.
So let the picture overload begin...
Here they are when I picked them up and loaded them in my CRX from the local swap meet 2 weeks ago!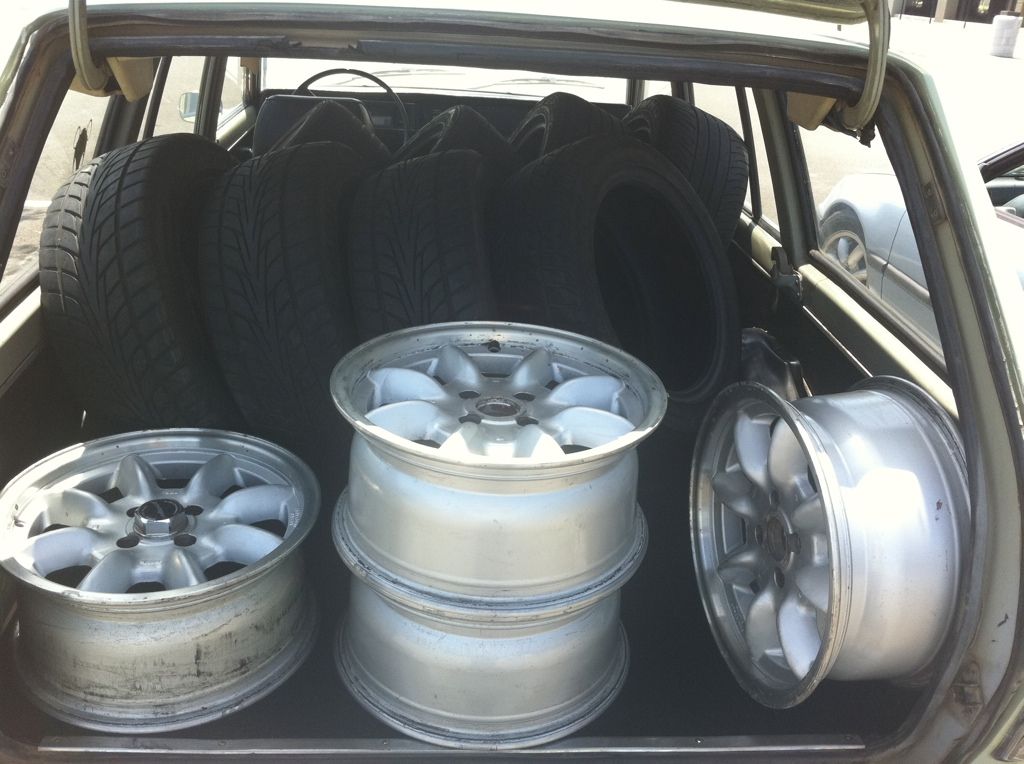 Here's each wheel's condition before, they weren't in the greatest shape, definitely not ready for ANY of my cars, including my Miata!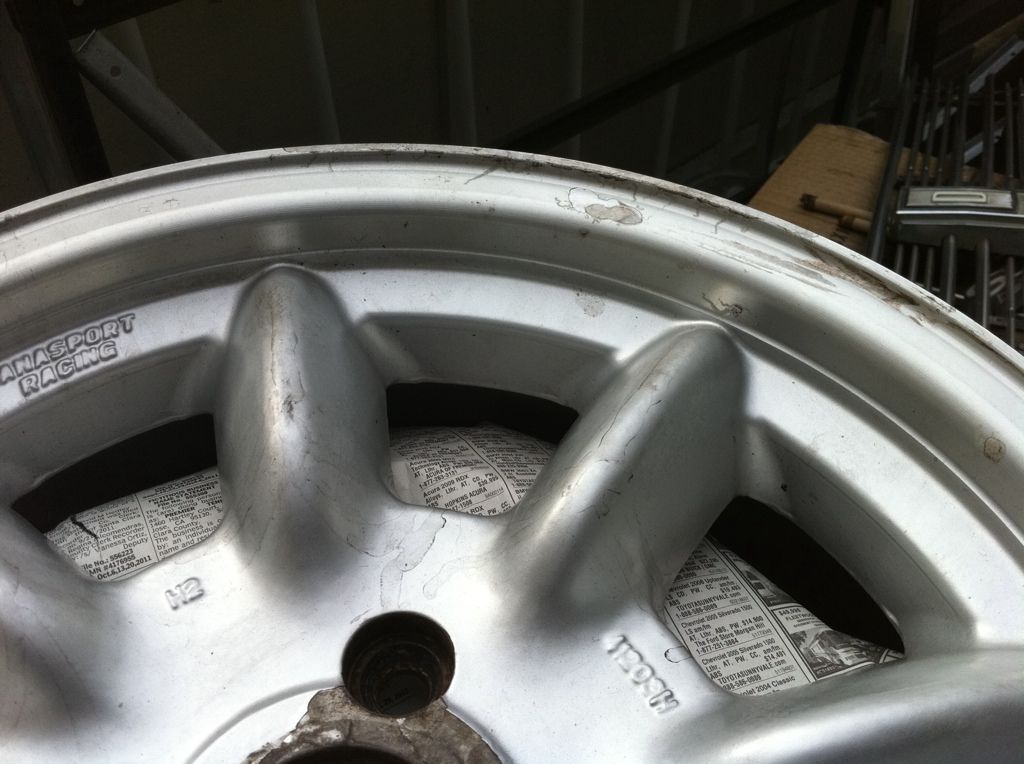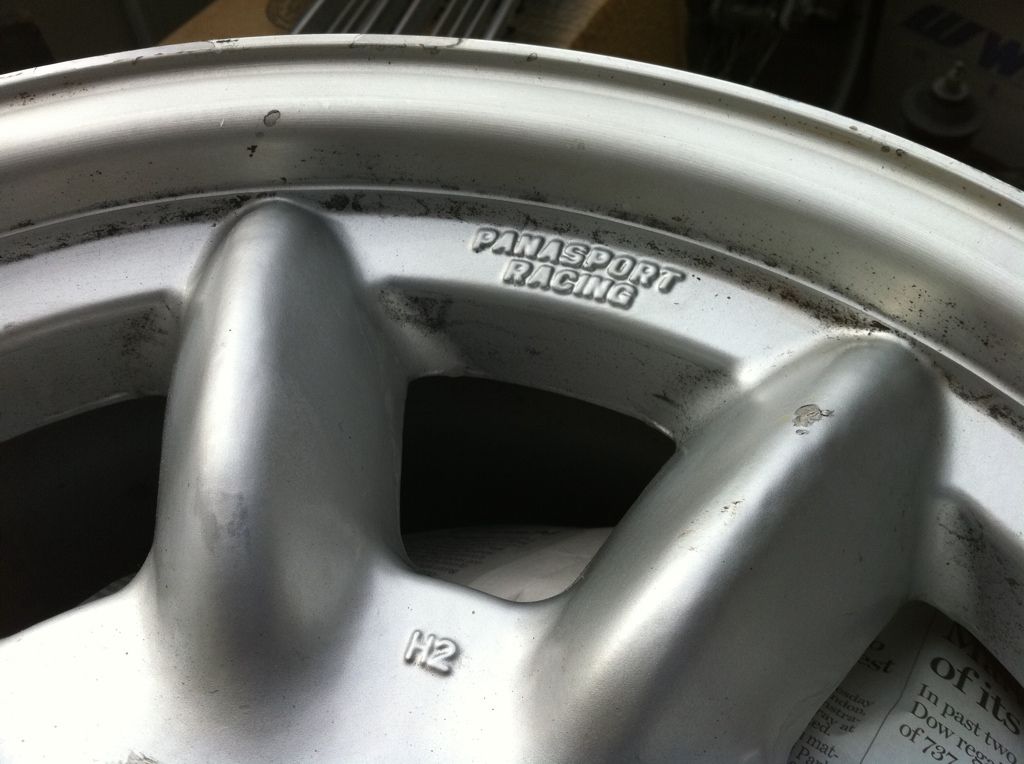 So I got a few quotes to get them beadblasted and powdercoated but they all couldn't do it until weeks from when I contacted them (cheaper places get well used apparently)
So I figured screw it, how hard can this be and I'd give it a go myself, so I tried the following in no particular order (not pictured here was the aircraft stripper as well):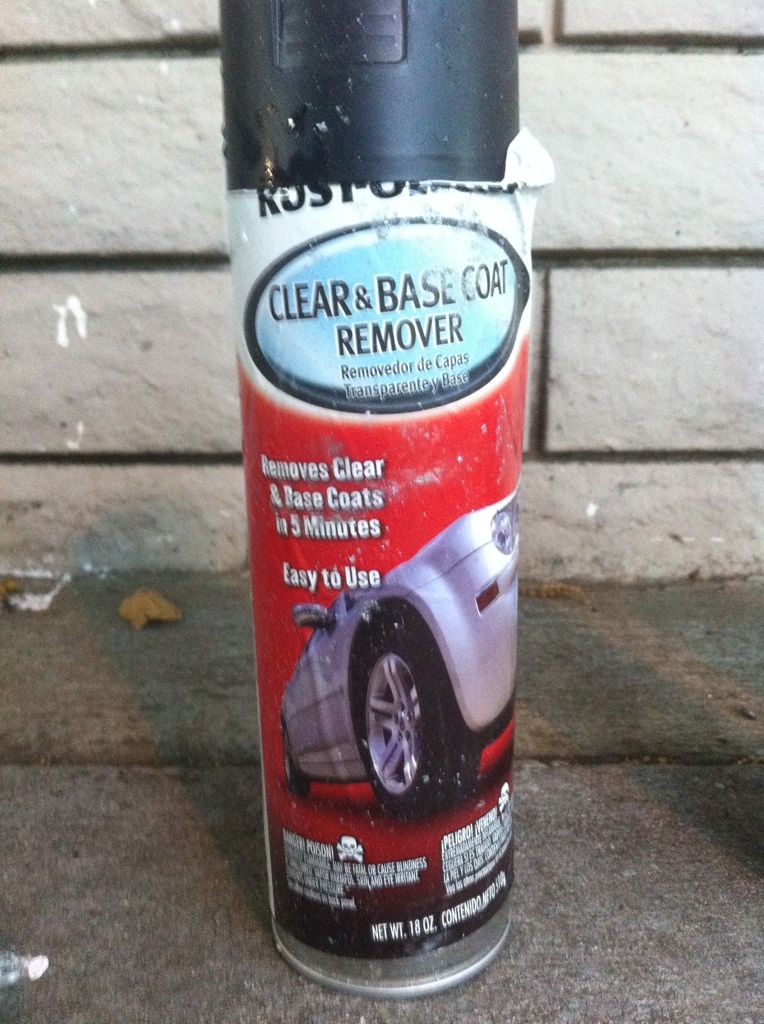 All of these only succeeded at removing ONLY the top clearcoat: