Stage 4+
Posts: 10051
Joined: Tue Dec 04, 2007 12:14 pm
Car(s): 2014 NC GT
Car(s): 2013 Fiat 500 Abarth
Location: Jungles of Antartica
Stage 4
Posts: 2627
Joined: Mon Jul 26, 2010 12:10 am
Location: San Jose
Those melons look delicious
brkinshiz wrote:Great. Now there's Pick-N-Pull on my cheese.
Douche Bag Boy wrote:

brkinshiz wrote:No one wants you to flip and die [. . .]

Speak for yourself.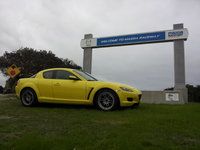 Moderator
Posts: 10316
Joined: Sat Feb 23, 2008 2:08 pm
Car(s): 2012 Poser Sedan S
Car(s): 1997 4Boder
Car(s): 1984 Tool Shed
So... "boobs" means "melons" in Cleavage. Did I get that right?

Cool, I'm bilingual!
Stage 2
Posts: 717
Joined: Tue Nov 23, 2010 2:51 pm
Car(s): 91 turbo mx5
Car(s): 98 z28
Car(s): 1986 corolla gts
Location: San leandro/oakland
I REALLY want to bounce a quarter off of those.........
Scandinavian Flick wrote:Ejecting into the canopy is a euphemism for busting a nut in your pants.
Why does it sound like she has a bunch of third graders write sentences and then she reads them with only a slight pause to make it sound like a paragraph.
Stage 4+
Posts: 10051
Joined: Tue Dec 04, 2007 12:14 pm
Car(s): 2014 NC GT
Car(s): 2013 Fiat 500 Abarth
Location: Jungles of Antartica
does it matter?

---
Return to "Video Cutting Room"
Who is online
Users browsing this forum: No registered users and 1 guest