Stage 4
Posts: 2649
Joined: Mon Jul 26, 2010 12:10 am
Location: San Jose
Right now Goodwin has Ohlins on sale for a bit more than Xidas. And since I have more money than sense. I want to spend my complete current saving on coilovers. But which one, Ohlins or Xidas.
brkinshiz wrote:Great. Now there's Pick-N-Pull on my cheese.
Douche Bag Boy wrote:

brkinshiz wrote:No one wants you to flip and die [. . .]

Speak for yourself.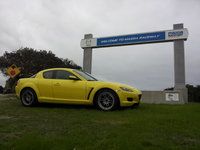 Who is online
Users browsing this forum: No registered users and 1 guest