Garage Star now makes light weight water pump and alernator pulleys for 1990-2005 Mazda Miata / MX-5. These pulleys are machine from solid billet aluminum. Below are the 3 models that we carry and information on the pulleys.
Price
Garage Star alternator pulley - $30
Garage Star water pump pulley - $90
Shipping with this US $5 Canada $13 anywhere else in the work $18
For any questions feel free to email me.
garagestar@gmail.com
To purchase click the link
http://garagestar.com/shop/pulley_set.html
1990-1993 Miata Information & Photos
Garage Star 1.6 alternator pulley 3.4 ounces
Stock 1.6 alternator pulley 7.5 ounces
Garage 1.6 Star water pump pulley 9.8 ounces
Stock 1.6 water pump pulley 11.0 ounces
55% 1.6 alternator weight difference from stock
32% 1.6 water pump weight difference from stock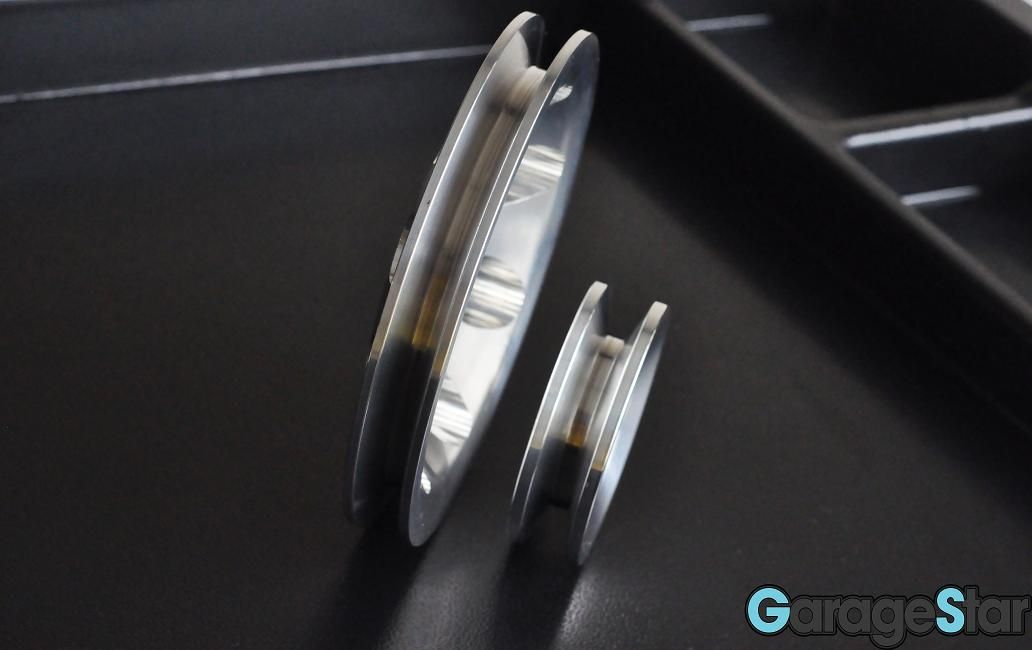 1994-1997 Miata info and photos
Garage Star 1.8NA alternator pulley 2.2 ounces
Stock 1.8NA alternator pulley 5.25 ounces
Garage 1.8NA Star water pump pulley 8.0 ounces
Stock 1.8NA water pump pulley 12.05 ounces
69% 1.8NA alternator weight difference from stock
11% 1.8NA water pump weight difference from stock
1999-2005 Miata info and photos
Garage Star 1.8NB alternator pulley 1.9 ounces
Stock 1.8NB alternator pulley 5.25 ounces
Garage 1.8NB Star water pump pulley 8.0 ounces
Stock 1.8NB water pump pulley 12.05 ounces
64% 1.8NB alternator weight difference from stock
11% 1.8NB water pump weight difference from stock
1997-2005 Pulleys look identical