The Garage Star brackets bolt your hardtop to your chassis. Made from 12 gauge 304 stainless steel.
Fits 1990-2005 Mazda Miata
All hardware is included.
2 - Top brackets
2 - Side brackets
4 - 8m Stainless Steel Button Head bolts
4 - 8m Stainless Steel Lock Washers
8 - 6m Stainless Steel Button head bolts
8 - 6m stainless Steel Lock Washers
Price $40.00
Shipping within the USA $4.95
Shipping international $18.00 (for international orders please email before ordering)
Also goes well with Winziger Sport Auto Security Bolt Kit (I carry them in stock) $35.00 shipped
If you have any questions feel free to email me.
garagestar@gmail.com
You can purchase direct on the website.
http://garagestar.com/shop/hard_top_brackets.html
Here are pictures of the brackets mounted with standard hardware that comes with the kit and with Winziger Sport Auto security bolts.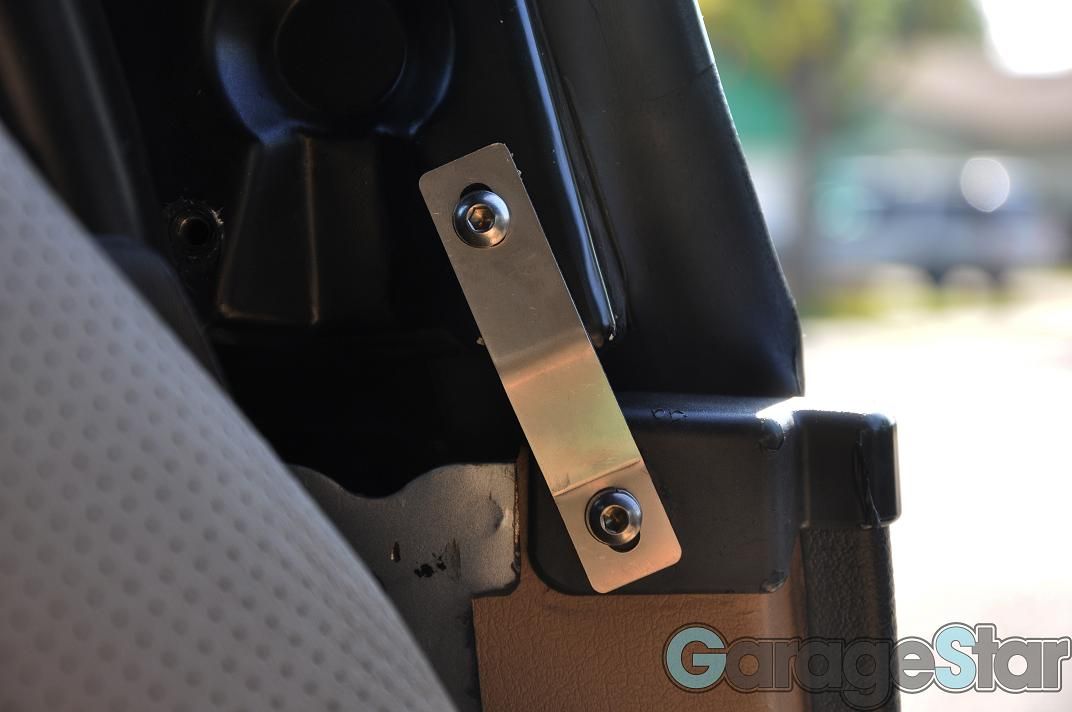 Winziger Sport Auto security bolts