Embedded link to the actual stream for Saturday night:
Today is the last Suzuka 1000KM, next year it will no longer be a Super GT round, and will instead be a 10 hour Intercontinental GT Race. Because of this discontinuation of such a historic race, some journeyman driver named Jenson Button will be driving the Team Mugen NSX-GT.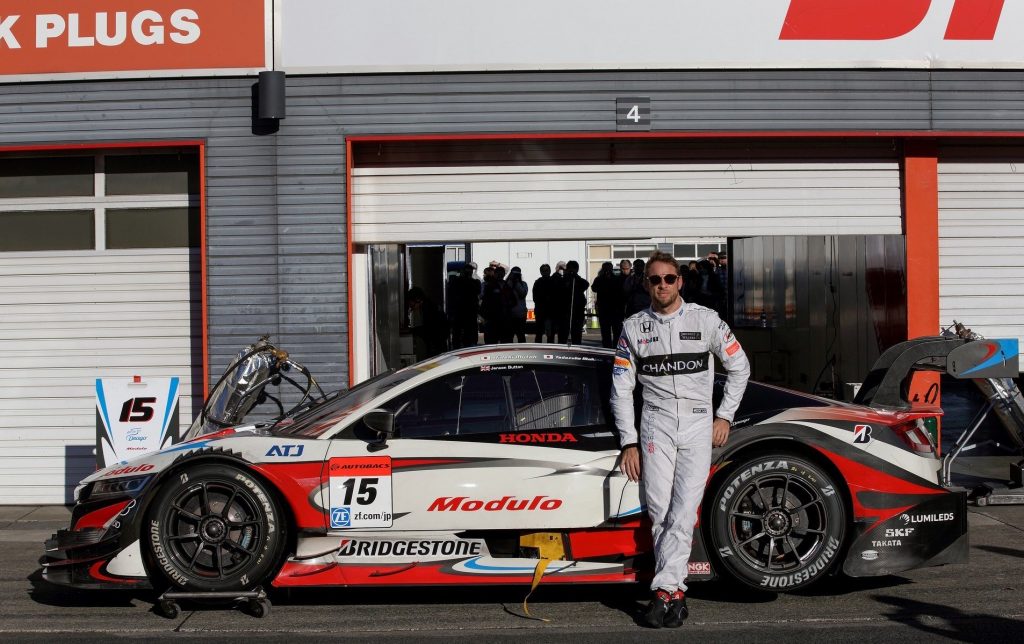 Copy pasta from last time:
I highly recommend the Fun Book PDF:
http://supergt.net/upload/2015%20GT%20F ... 20ver1.pdf
Here is a hammy english language introduction to Super GT:
http://www.youtube.com/watch?v=HliGsKml0-I
There is a ton of information that can be found on
reddit
, but I figure i'll summarize some important parts.
Introduction
Super GT is one of the top tier racing series in Japan and consists of the GT500 and GT300 classes. The GT500 and GT300 are named so because they are regulated to have roughly 500 and 300bhp. Since its inception as the JGTC in 1993 and its subsequent change to Super GT in 2005 it has provided tons of awesome racing to fans in Japan and abroad.
IMO the most interesting part (other than the really cool cars you'll see) is the series uses a unique ballast handicap system maintain the competitiveness of cars throughout the season. Basically, the more you win, the heavier your car gets. The weights are added until a predefined limit is reached and if further reduction of pace is needed, the restrictor size is decreased. Due to this system with the exception of 2007, all GT500 Championships have been decided on the last race.
What To Watch For
Having two classes which are very closely matched in performance makes watching the teams execute pitting strategies and the drivers weaving through traffic very interesting. Contact and collisions are not unusual as it seems like the drivers are little bit more bonkers than other GT series. Also, as in Le Mans, there is a huge variety of cars and engine sounds. Case in point: The GT300 Prius has a midmounted V8 with the production hybrid powertrain. SGT is possibly the only series where you could see a Prius and a Lambo battle for the lead.
The circuits that the series is hosted on are all great circuits and in my opinion, not a single one is unexciting to watch. Recently the series has started hosting one race a season overseas, at Sepang Malaysia until 2013 and at Buriram International Circuit Thailand in 2014.
Finally, many drivers that participate in the Super GT go on to become superstars in other series. Case in point: Benoit Treluyer, Loic Duval and Andre Lotterer of the WEC Audi Crew.
overall though, fucking amazing racing, way more entertaining than any F1 parade or NASCAR left turn fest.