NCR Supporter
Posts: 6463
Joined: Sun Jan 06, 2008 12:26 pm
Car(s): Too damn many
Location: Setting shit on fire
To anyone who's paying attention here anymore, Merry Christmas!
67 Volvo 122s | 71 Pontiac Grand Prix | 88 Thunderbird Sport | White '90 A Pkg | '95 PEP | 03 GMC Sonoma
Scandinavian Flick wrote:I like women because kitchen
TheOtherRedMiata wrote:I'm a bitch!
A couple of days late, but Merry Christmas, and probably more appropriately Happy New year!
Stage 4
Posts: 2648
Joined: Mon Jul 26, 2010 12:10 am
Location: San Jose
Um...yea...
brkinshiz wrote:Great. Now there's Pick-N-Pull on my cheese.
Douche Bag Boy wrote:

brkinshiz wrote:No one wants you to flip and die [. . .]

Speak for yourself.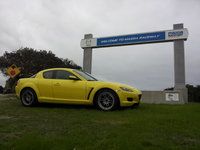 Stage 4
Posts: 3314
Joined: Sat Oct 11, 2008 1:51 am
Car(s): 97 Montego
Location: Not getting stabbed in not Oakland.
Merry Christmas, you filthy animals!

http://fb.me/FastAutoRaceTeam
Like us on Facebook!
---
Who is online
Users browsing this forum: No registered users and 2 guests