NCR Supporter
Posts: 6360
Joined: Sun Jan 06, 2008 12:26 pm
Car(s): Too damn many
Location: Setting shit on fire
cuz jelly don't shake like dat


67 Volvo 122s | 71 Pontiac Grand Prix | 88 Thunderbird Sport | White '90 A Pkg | '95 PEP | 03 GMC Sonoma
Scandinavian Flick wrote:I like women because kitchen
TheOtherRedMiata wrote:I'm a bitch!
NCR Supporter
Posts: 4368
Joined: Mon Jun 20, 2011 10:00 am
Car(s): BWAAAAAAAAHHH!!!
Car(s): r srs bsns
Location: The waters of Lake Minnetonka
God damn XD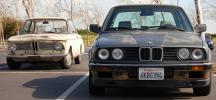 DISCLAIMER
:
I make no apologies.
NCR Supporter
Posts: 1890
Joined: Tue Nov 03, 2009 6:50 pm
Car(s): Track day 95 M
Car(s): 2008 A4 Avant
Location: SF
Don't make me put my pimp hand down


95 M turbo'd track day car - 2008 A4 Avant (still beloved DD)
"Every time I learn something new, it pushes some old stuff out of my brain."
- Homer Simpson
---
Who is online
Users browsing this forum: Baidu [Spider] and 3 guests